Micro Electric 12V 24V DC Brushless Diaphragm Air Vacuum Pump
Product No.:202229143135
Price:USD18-USD39
Micro Electric 12V 24V DC Brushless Diaphragm Air Vacuum Pump


DV66 Air Diaphragm Pump is a miniature DC brushless air pump, designed according to the principle of displacement. It is powered by the rotation of a motor, and the volume is changed by the up and down or left and right movement of the diaphragm to realize the action of air suction and discharge.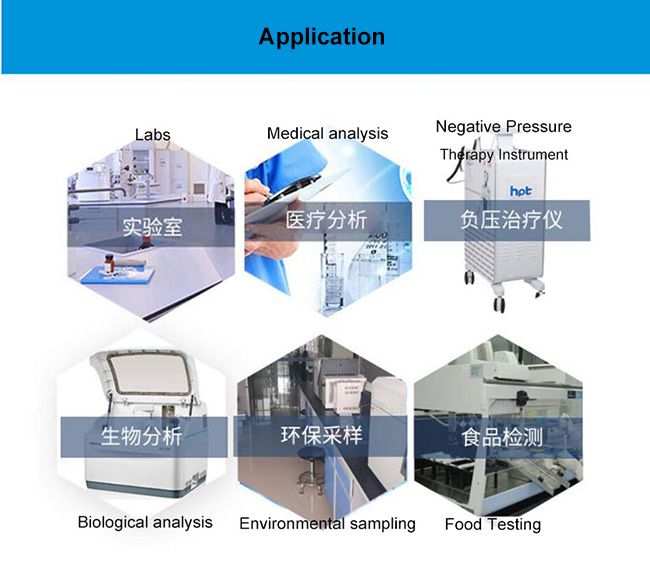 Performance and Parameters

Type

Diaphragm Air Vacuum Pump

Motor type

brushless DC motor

Model

DV66-DB12

DV66-DB24

Voltage

12V

24V

Flow

1.3L/min

Current

370mA

170mA

Vacuum (negative pressure)

-40Kpa

Max pressure

90Kpa

Service life

3000H

Speed regulation method

PWM

Working noise

≤53dB

Weight

90g

Working temperature

5-50℃

Working environment humidity

0-90% RH

Rubber material

EPDM
Performance Curve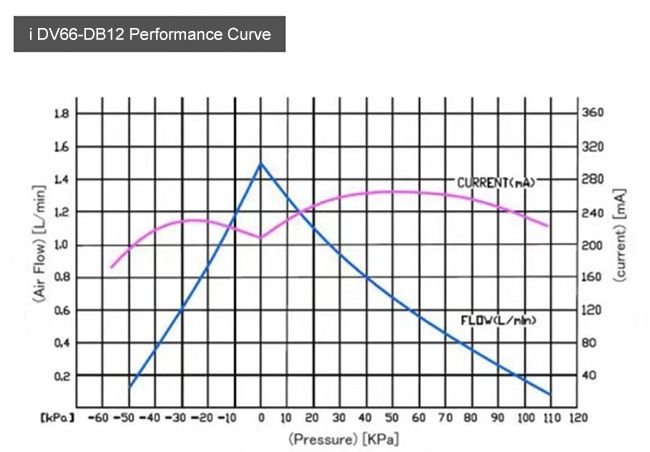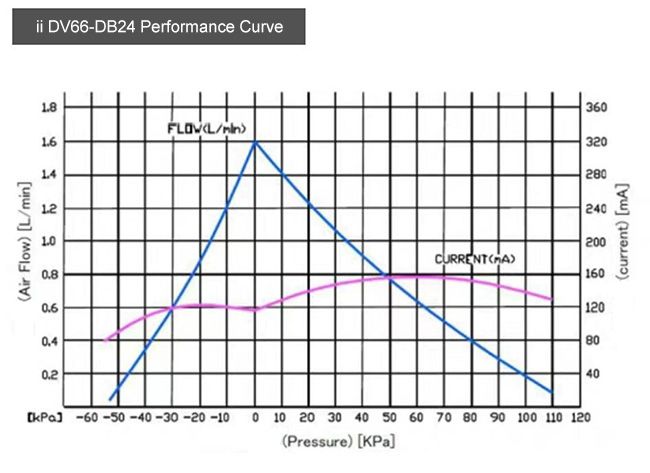 Wiring Instructions

Line order

Color

Definition

1

Black

- (Negative)

2

Red

+ (Positive)

3

Yellow

Output signal (6 pulses/circle)

4

White

PWM speed regulation

(Grounding at full speed)

5

Green

Null

* Full-speed operation connection: the red wire is connected to the positive pole (+), and the black and white wires are connected to the negative pole (-);
* The positive and negative poles cannot be reversed, which will burn out the motor;
* Motor protection: The circuit protection function will be triggered when the following situations occur.
1. The current exceeds 1A
2. The motor temperature reaches 150℃
3. Locked-rotor protection: motor locked-rotor 2 seconds power-off protection

If the motor is automatically protected, it needs to be powered off and checked and then restarted.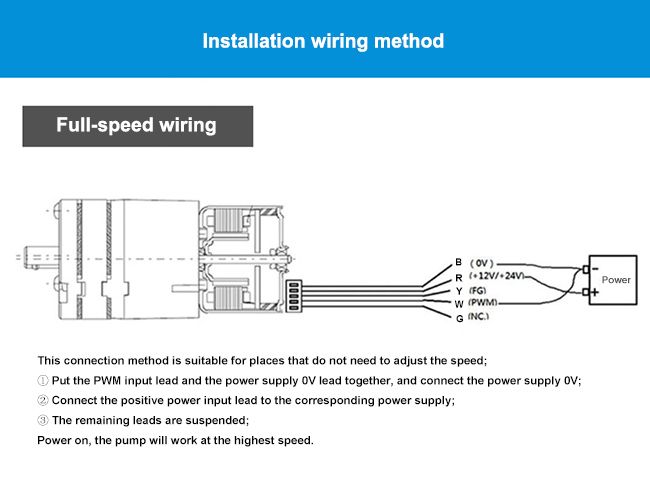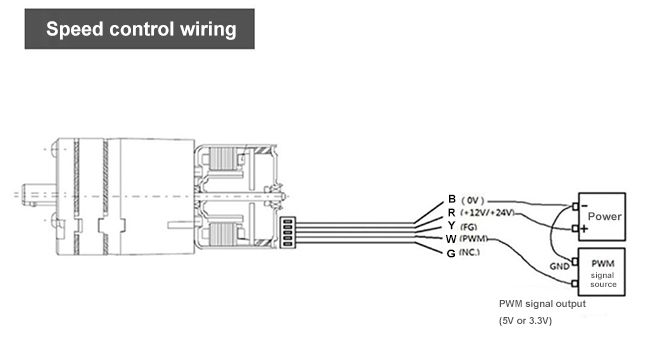 Structure and Dimensions