Micro Ceramic Plunger Pump
Product No.:2022825172528

Micro Ceramic Plunger Pump


Micro plunger pump (VALVELESS pump) is suitable for chemical experiments, biochemical analyzers, food addition and filling, etc.

1. Performance characteristics:
(1). Rated pressure: ≤0.2MPa
(2). Repeatability: ≤0.5%
(3). Medium: general liquid, oil, water and other liquids that do not crystallize and solidify
(4). Drive: 2-phase stepping motor, step angle 1.8°
(5). Phase resistance: 0.5Ω, phase current 2A
(6). Rated working speed: 0~500 rpm
(7). Voltage: DC24V; Input power: 50W
(8). Fluid temperature≤100℃
2. Specifications (selection table)


Plunger diameter (mm)

Model

Specification

(μL/rev)

Flow range

(mL/min)

Remarks: (pls remark when ordering, if you do not remark the default external thread)

6

SQ1-57SFPP6-100ul/r-O6mm

50, 80, 100

0-50

1. The outer thread of the ferrule: the outer diameter of the tube is any specification between φ4~6mm

2. Internal thread of ferrule: 1/4-28 (3.175mm)

8

SQ1-57SFPP8-200ul/r-O6mm

120, 150, 200

0-150

3. Installation dimensions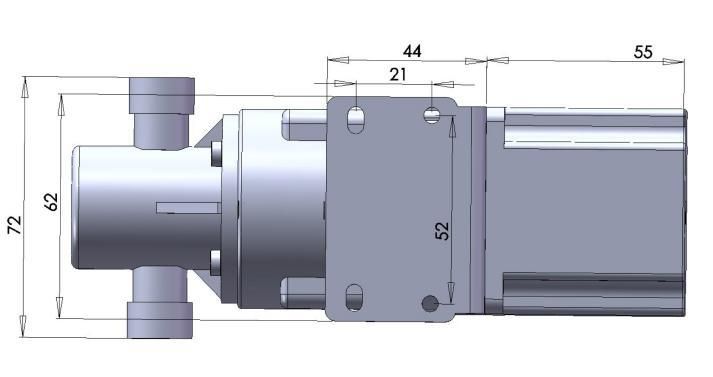 Welcmome to check with us for more models.

Hot Pinch Valve Products:

12VDC 3way Pinch Valve 02T | 12VDC NC Pinch Valve 05T | 24VDC NO Pinch Valve 05T

You may also be interested in:

WK Series Pinch Valve | Rotary Dispensing Valve | Solenoid Isolation Valves