SM-8N Series Micro Gear Pump

SM-8N Series Micro Gear Pump
(SM400-8N)
Product Structure Features
1. Stainless steel shells, obvious corrosion resistance
2. Gear material is the modified PEEK, which is recognized as high-quality, expensive and wear-resistant material superior to metal, and ultra-quiet.
3. Teflon static seal, no leakage; EPDM seal at the interface, fluororubber and Teflon optional.
4. Rare earth rotor, brushless motor, built-in controller, compact size, total weight about 0.7Kg.

Control Part
1). 57 stepper motor parameters: torque 2NM, current 3A, step angle 1.8°
2). Control signal line A+,A-,B+,B-
3). Maximum speed 500RPM

Specification
1). SM400-8N, 0.3ml/rev, Flow max 150ml/M
2). SM500-8N, 0.4ml/rev, Flow max 200ml/M
3). SM800-8N, 0.6m/rev, Flow max 300ml/M


Dimension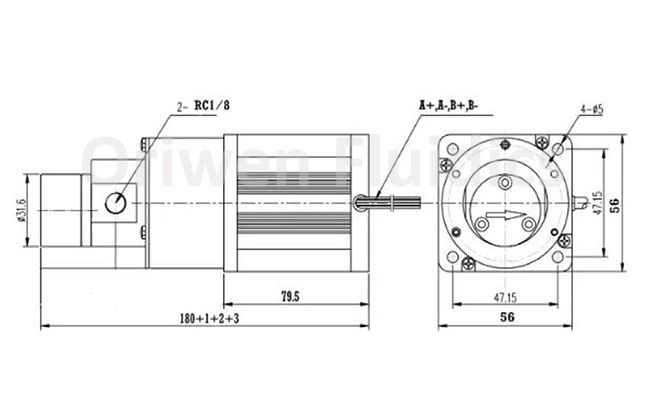 Hot Pinch Valve Products:
12VDC 3way Pinch Valve 02T | 12VDC NC Pinch Valve 05T | 24VDC NO Pinch Valve 05T

You may also be interested in:
WK Series Pinch Valve | Rotary Dispensing Valve | Solenoid Isolation Valves